Where the 1969 Plymouth Road Runner Hemi was concerned, muscle car testers were not prone to understatement.
"What is it like on the street? Breathtaking. The Hemi Road Runner has more pure mechanical presence than any other American automobile. ... It has an impatient, surging idle that causes the whole car to quiver. ... Open everything in the two four-barrel Carters [and] the exhaust explodes like Krakatoa and the wailing howl of surprised air being sucked into the intakes turns heads for blocks. Baby, you know you're in the presence."
That was Car and Driver after comparing the '69 Hemi Road Runner against five other econo-racers that, in just one year, had sprung up to imitate Plymouth's budget-muscle blockbuster. Such breathless prose wasn't rare; anyone who drove a Hemi Road Runner seemed similarly affected.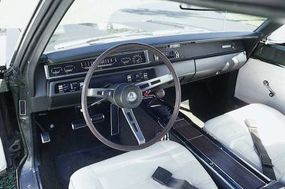 With the Road Runner accounting for 35 percent of its midsize-car sales, Plymouth didn't tamper much with the winning formula as set out in the '68 original. A convertible joined the hardtop and pillared coupe, the grille and taillamps were revised, and the bird insignia were now in full color. A center console, front buckets, and power windows were added to the options list.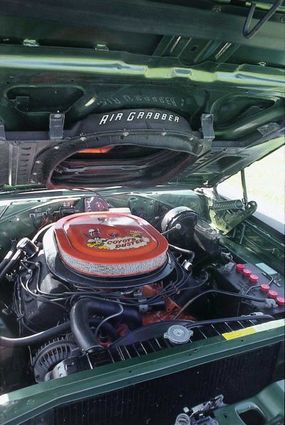 The 335-bhp 383-cid four-barrel returned as standard, with the 425-bhp 426-cid Hemi again the top engine option. Midyear, buyers got a third choice, the same triple-two-barrel 440-cid V-8 that debuted in the '69 Dodge Super Bee.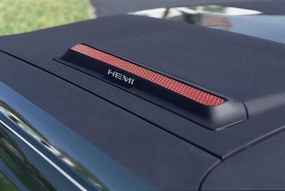 Here it was called the "440+6" and it came with the big-scoop, lift-off fiberglass hood, Hurst shifter, and 4.10:1 Sure-Grip. The 390-bhp 440+6 provided Hemi-style acceleration for about half the price. But Hemi-style does not mean Hemi excitement. Motor Trend knew that after swaggering up California's car-crazy Sunset Strip in a blood-red '69.

"The rough, hard idle swells up and out from under the car, ricochets off other cars, and rams into the ears of the driver, the spectators. You think twice about a 383 Road Runner, but a hemi only once -- and let it pass."
Return to Classic Muscle Cars Library.